Indiana's page
Return to home page Return to contents & Index page
DUKESONS INDIANA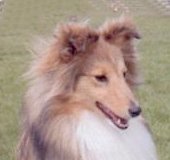 Dam - DUKESON SHEER FANTASY; Sire - Ch Evad Sommer Shadow JW
At her first two shows on 7th & 8th February '04.
she achieved 2 - 3rd, 1 - 4th and 1 - 5th places.
Horley and District Open Show 22nd February
Best Puppy in Breed
Isle of Ely Open Show 28th February 2004
2nd Puppy
Crystal Palace Canine Association Open Show 10th April 2004
1st Puppy. Best Puppy in Breed. Reserve Best of Breed. 4th in Puppy Group and 4th in Reserve Best of Breed Stakes
South West Essex Canine Association Open Show 17th April 2004
1st Puppy & Best Puppy in breed. reserve Best of Breed
Chertsey & District Canine Association Open Show 18th April 2004
Crufts qualifying Show.
1st Puppy & Best Puppy in Breed
W.E.L.K.S. Championship Show 25th April 2004
2nd Minor puppy Bitch
QUALIFIED FOR CRUFTS 2005!
South of England Agricultural Society Open Show 2nd May 2004
1st Puppy & Best Puppy in Breed. 2nd Pastoral group.
Judge: Andre Scott
Group Judge: Lorain Elder
Bournemouth Championship Show August 2004
Ist. Junior Bitch
Judge: Jan Moody
Four months in the ring and Indie has won 8 Best Puppies in Breed, 12 first places at Open and Championship Shows. Seven Group placings ie. three Second, three Thirds and one Fourth. Now at Ten months old she has decided to lose her coat so is having a rest and hopefully will be having puppies in Spring 2005.
After a short rest
I've done it, I've done it! I got best of breed at Woolwich and Bexley Premier show November 2004, I beat Hosanna at last!!
Judge: Marion Hodges
A lovely way to end 2004
I've got my babies - see below - 19th January 2005
Sire: Ch. Lythwood Sixsmith
Introducing Malika (little queen) (Lika to her friends), age 9 weeks.

Malika 5 months old

Qualified for Crufts at 8 months!

Qualified for Crufts 2006 - 2nd Post grad. Bitch

Malika 2 years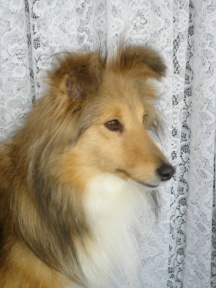 Indiana at 22 months
I'm now growing my coat and hope to be back in the ring shortly
лллллллллллллллл
Just back in the ring -five shows 4 Best of Breeds and 1 Reserve!
Plus 2nd in Group!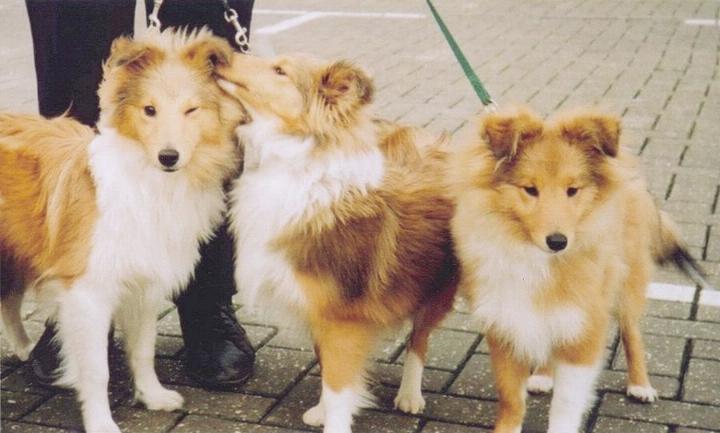 See I told ya he was my half bruver
From left to right: Harle, Indi and Yogi
Webpage created 26 December 2003
Updated 27th May 2008