C.K's page
Return to home page Return to contents & Index page
DUKESON IT'S CALVIN KLEIN
(Bred by Betty Straw and owned by Lyn Fagg)
Dog CC & Best Puppy

At Southern Counties 2002

Dog CC at Paington 2003

Reserve CC at 3 Counties 2003

12 Firsts at Open and Championship show

2 Best of breeds

2 Reserve Best of Breeds

Reserve Best in Show at 2003 E.S.S.C. Open show

Crufts 2003 - placed 5th in Special Yearling Dog. Will be at Crufts 2004.

3C.K at 19 months

Look Mum - I won all these for you 4

◄ Large Munsterlander Companion Dog Show - 2nd beginners obedience

ECSSC Show ►

8th August 2004

1st Pre Beginners Obedience

2nd Beginners Obedience

◄ Relaxing in the pool at home

Topping up my tan ►
CK has now passed his Bronze, Silver and Gold Kennel Club Good Citizens Tests
6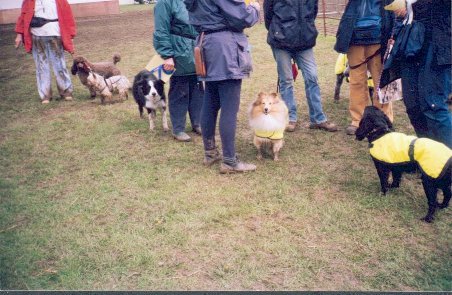 5
What we have to do for these good citizens tests! - All about dogs, Brentwood Essex Silver Test 8th May 2004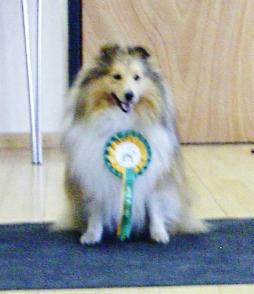 5
Elham Dog Club 3rd August 2004 - Gold Good Citizens Test
I now have a new kennel mate - follow the link - Dukeson Harlequin
Now another Dukeson has joined the family - follow the link - Dukeson Jack Daniel's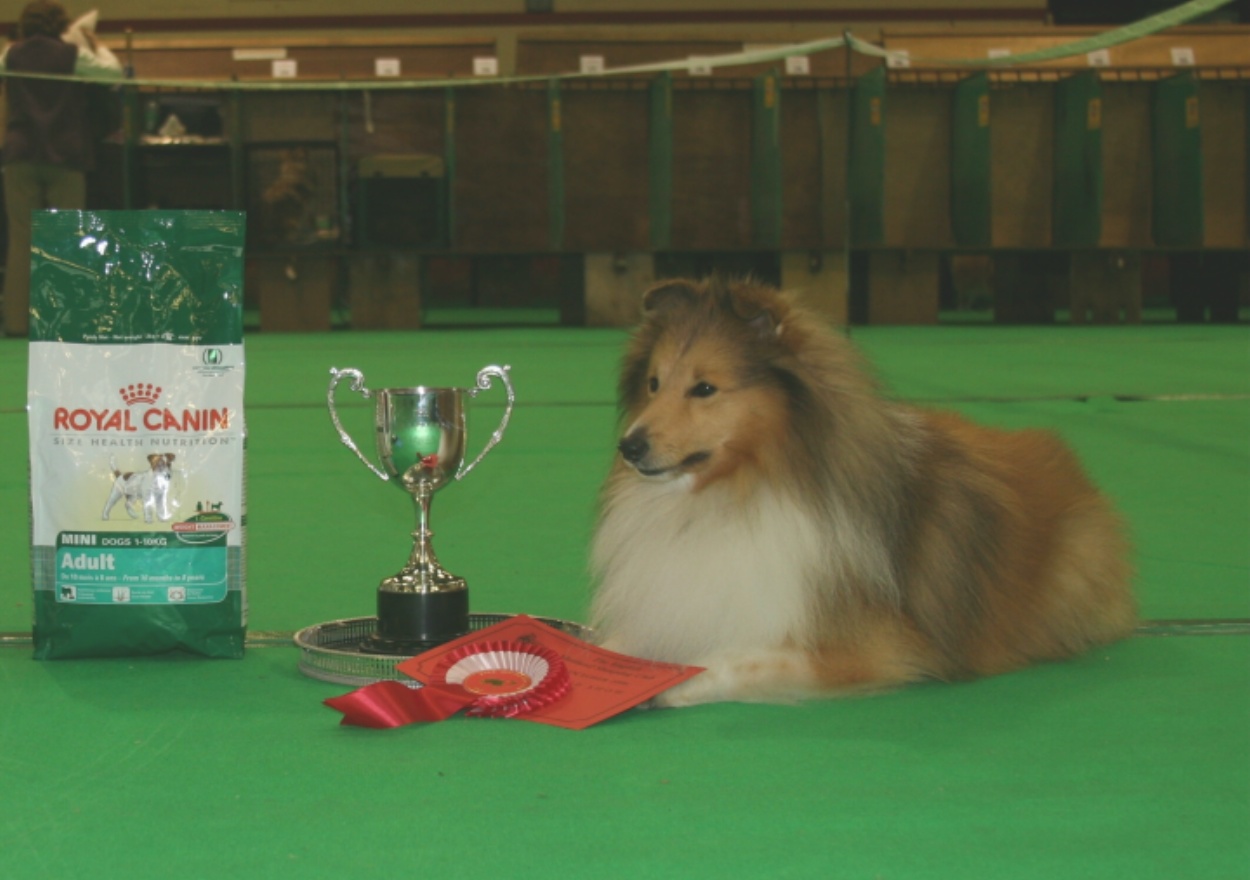 CK at the recent English Shetland Sheepdog Club show 1st
in Beginners Obedience
To add to my 2 CC, RCC and Junior Warrant I've now got my Show certificate of merit plus just been told I've also won the Purdy Trophy in Obedience and the Stornaway Trophy for Dual purpose Show and Obedience and the Dukeson Memorial rosette plus I've had many group places/Wins and Best of Breeds. (MUMS EXHAUSTED).
Have to say well done to my DAUGHTER DUKESON REAMS OF DREAMS on her great start to her career wining the puppy group the same show I won the adult group. GO GIRL.. plus all her best puppy wins. DADDYS GIRL..
Stop Press: At Billingshurst Dog Training Club Open Obedience show on the 11th August 2007 CK qualified in the Special Pre-beginners Obedience class for the semi-finals at Discover Dogs 2007!
Haven't done as much in the show ring recently as I sent my coat to the cleaners and they lost it!! Anyway not to be outdone I went to work (obedience) and did lots with my friends on the Elham Dog Training Club obedience display team through the summer. Here we are below: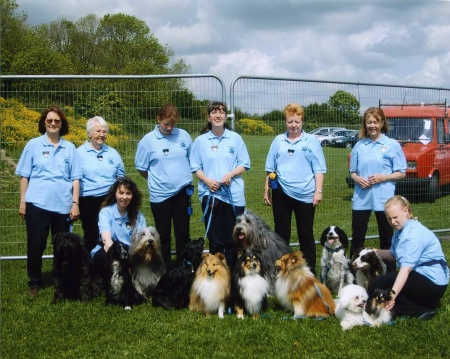 I had a great day at the semi-finals for the special pre-beginners obedience competition at Discover Dogs 11th November 2007 and I think I managed to come 7th - not bad for a show dog!!
Mum says she's worn out now!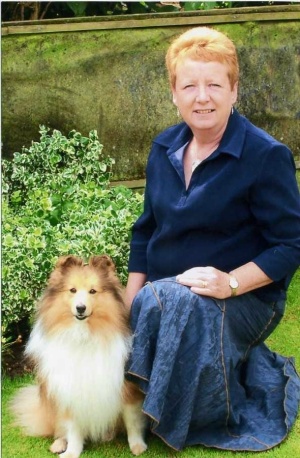 Me and my Mum
Webpage created 2 November 2002 - updated 15th November 2007